At last, the Orthodox Calendar for Sony SmartWatch is available in Greek language.
It contains the full calendar of saints and the icons, as used in the full app version for Android. This goes for SmartWatch 2 devices only.
SmartWatch 1 users would not see any icons, nor full calendar of saints, only the feast / main saint of the day.
The app supports both the old (Julian) and the new (Gregorian) calendar, there is a checkbox in the app settings.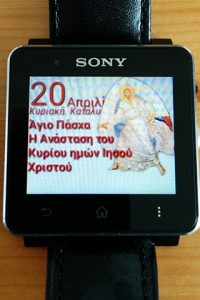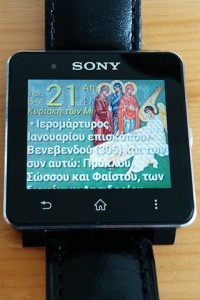 Get the app for free from the Google Play store now:


Ορθόδοξο Ημερολόγιο SmartWatch