Fuzzy Watchfaces for Sony SmartWatch2 update

I published an update of the Fuzzy Watchfaces app for Sony SmartWatch2, which features a typo in the German Watchface, and adds a new language – Macedonian. These Watchfaces are my favourite, and the ones I most often use on my watch.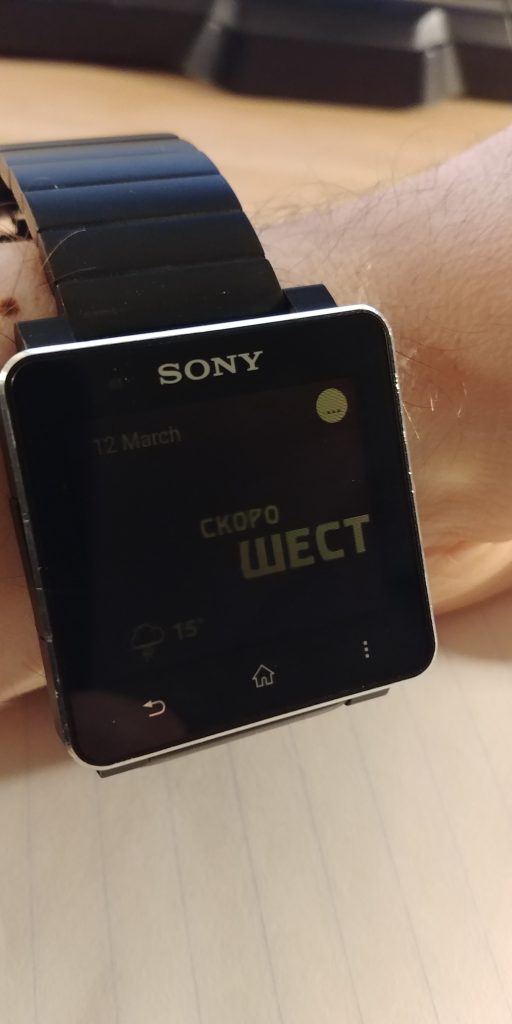 I was unpleasantly surprised to see the Sony SmartWatch2 app missing from Google's Play Store (if you need it, you can download it from Sony's site)… That just speaks of the abandonment of this platform by Sony itself.
SmartWatch2 is the best smart watch I've used, and also the best smart watch platform, in my opinion.
Thus, this is a sad development of events. I assume the reason are the new policies enforced by Google:
The Play Store requires all new updates to target at least Android 8.0, while
Android 8.0 is more restrictive towards background processes, and hinders the SmartWatch apps from functioning properly.
Therefore, there will be no updates to the SmartWatch apps, as I won't be able to publish a functional version on the Play Store.
That said, if you happen to be a user of the Fuzzy Watchfaces app, and face any issues with the latest update, write me an email and I will provide you with an APK, which is unacceptable on the Play Store, but it's perfectly functional on all Android devices.