English version of the Orthodox Calendar app removed from the Play Store by Google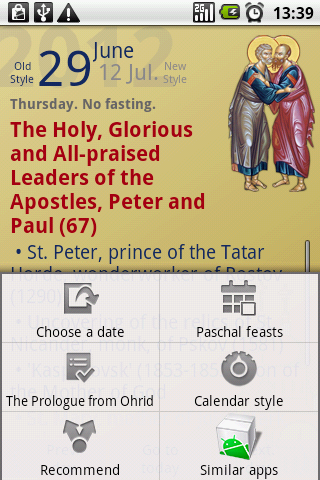 Google determined that the English version of the Orthodox Calendar app for Android was a spam-app, and suspended it from the Play Store. I filed a complaint, but as an answer I only got excuses stating that the process is done and there is nothing more I can do. If I want to put the same app in the Play Store again, I will need to submit it under a different name.
That is a sad development of events, as the app is no spam-app, it was available in the Play Store for full 8 years, it had very good reviews, and was used by a lot of people (my access to the app statistics has been disabled as well, so I can't provide you the actual values). Furthermore, the app makes no data usage, it doesn't connect to the Internet, neither it has access to the device storage, so there is absolutely no privacy concern related.
The app will remain available in other app stores, like the Yandex Store, as well as for side loading, from here: https://www.dropbox.com/s/mp3oxjaahqghtz0/synaxarion_en_3.6.apk?dl=0