The Orthodox Calendar for Nokia mobile phones includes the full calendar of saints, and it does not require internet connection, so it will work when you find yourself without internet connection, on the Holy Mount of Athos, or the Mount Sinai, for example.
Fasting rules are also displayed, but you are kindly asked not too rely too much on them, they are accurate of course, but you should consult your priest for details.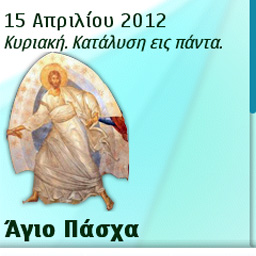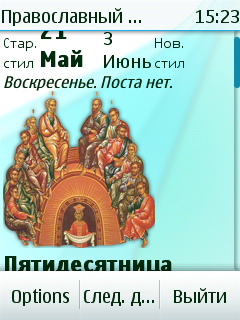 Apart from that, the app includes links to an online calendar, with lifes of the saints, services, icons and daily readings, and a link to the official typikon for the services of the Russian Orthodox Church (for the Russian version) and the Ecumenical Patriarchate of Constantinople (for the Greek version).
The application is free of charge, it comes in three different versions, download your copy today:
– Fixed web browser: http://store.nokia.com/content/287133
– Nokia mobile browser: http://store.ovi.mobi/content/287133
– Fixed web browser: http://store.nokia.com/content/313401
– Nokia mobile browser: http://store.ovi.mobi/content/313401
– Fixed web browser: http://store.nokia.com/content/313375
– Nokia mobile browser: http://store.ovi.mobi/content/313375