Call and SMS Log (Obsolete)
The second way, next to speed dialing, to quickly call a number from the smart watch is definitely the call log. Here's the app for Garmin Connect IQ devices. It works nicely with both touch screens and physical keys.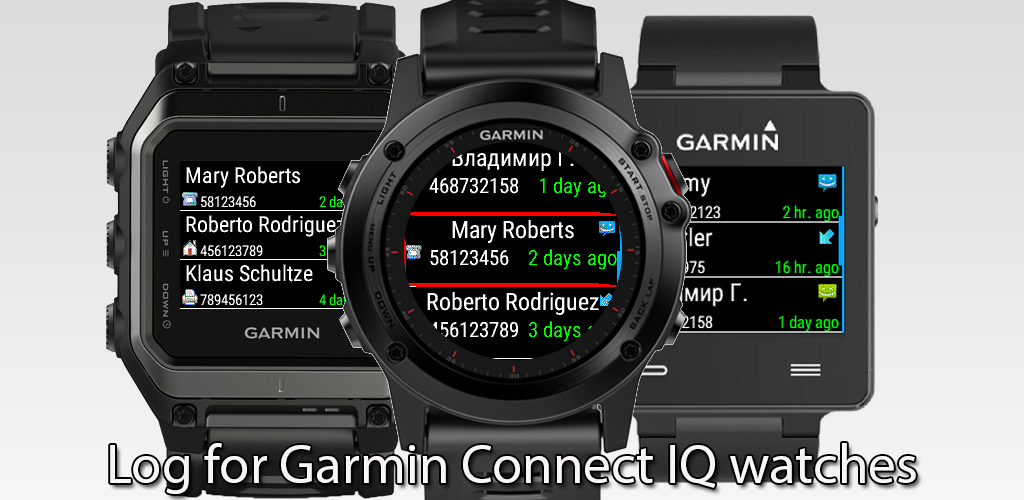 The app on the Garmin Connect IQ Store:
An Android companion app is required:


Due to iOS limitations, no iPhone companion app can be created.