Full Dialer (Obsolete)
Full, advanced dialer for Garmin Connect IQ devices. Only the full touch screen devices are supported: currently that is only Epix and the newly announced Vivoactive HR. The old Vivoactive's screen is not full touch, it registers only 9 touch areas.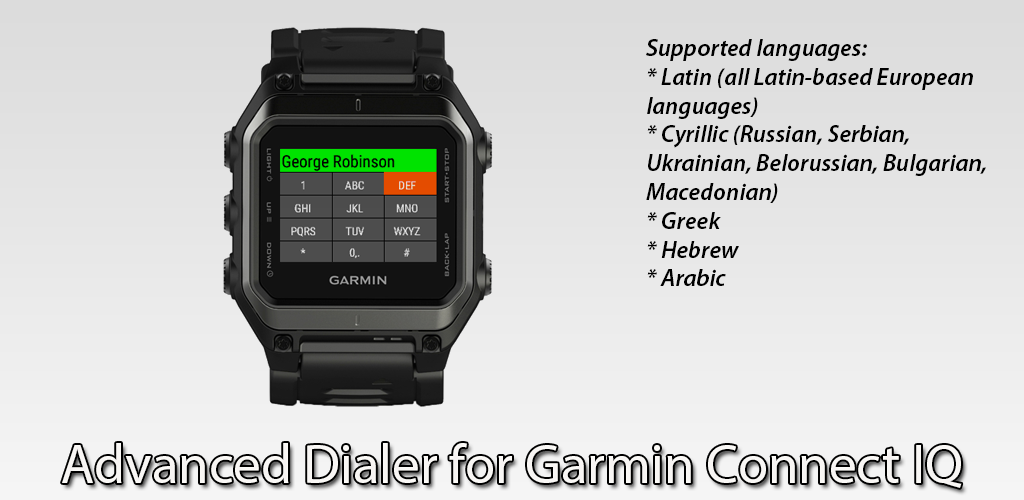 Enables fast T9 smart search through the contacts by name or company name.
Search using two alphabets at the same time. Available alphabets are:
* Latin (all Latin-based European languages are supported)
* Cyrillic (Russian, Serbian, Ukrainian, Belorussian, Bulgarian, Macedonian)
* Greek
* Hebrew
* Arabic
Get the app from the Garmin Connect IQ app store:
A companion app is required:
Leave a Reply